THE HISTORY ABOUT KENYA CATCHBALL FEDRATION
The Kenya Catchball Federaation is the largest social catchball sports body in Kenya registered by sports registrar as A NATIONAL SPORTS ORGANIZATION with registration certificate No. 319 under section 47 of the sports Act of 2013 targeting specifically women, youths and mens in the community. The sport was established in August 2018 in Nairobi Kenya by Shadrack Okello and has since spread to a hundreds of players all across the country.
---
---
Kenya Catchball allows Women to relieve their younger days as athletes, or experience being part of sports activities for the first time. The sports is associated with women, men, girls and boys elementary, juniors player , high school players, colleges players, senior players below 45 years and most senior players above 45 years to 65 years so that the entire project is community based sports.
Our agenda is to promote exercise and fitness, moral behavior, promote human rights, gender equity, catchball sport as a fundamental human right, education, sports professional network, social gathering , engaging in community programs like cleaning environment, planting trees, conservation of wild animals like Lion, Elephants, breast cancer awareness activities, covid 19 pandemic awareness. We are volunteering in those community services.

---
---
THE OLD NORMS AND CHALLENGES ABOUT CATCHBALL
The sports was established mainly to enable women who never participated in any sport to engage in catchball sports activities as first time since the rules of catchball is very simple and easy to play catchball has no age limit provided you are fit to play. Being an easy sport to play we recognize the old
people to be part of catchball green league which meant for the old age above 65 years.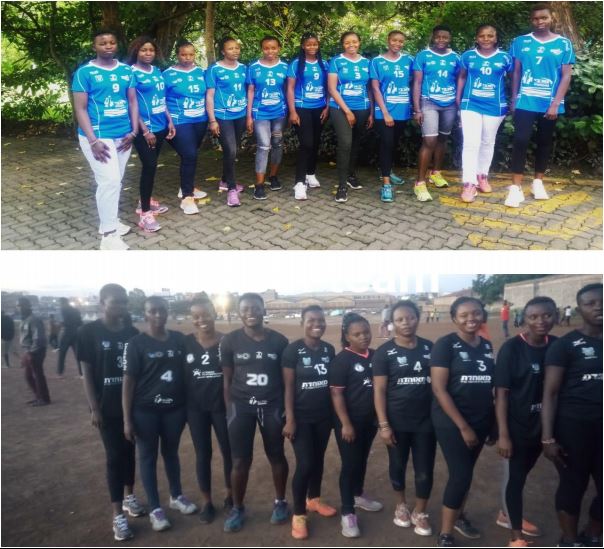 We lack resources, especial materials for a better training, we lack financial support and sponsors who can some up and collaborate with us for support, most of players lack support such as food, transport and rent to pay for their house. With this problems in mind most of them are depressed,
and luck trust bearing in mind of what they think about after every training.
Currently we are affected by global pandemic such as covid 19 that has halted our training as usual and lead to some cancellation of major events after a long period of preparations. Another big challenge is cultural barrier where in some communities girls are not allowed to participate in sports hence this makes our women and young ladies from those community not to embrace the catchball sport.
Final the low prioritization of women in the sports sector has made it difficult for the women to join the sport since they feel the sport was dominant for the male.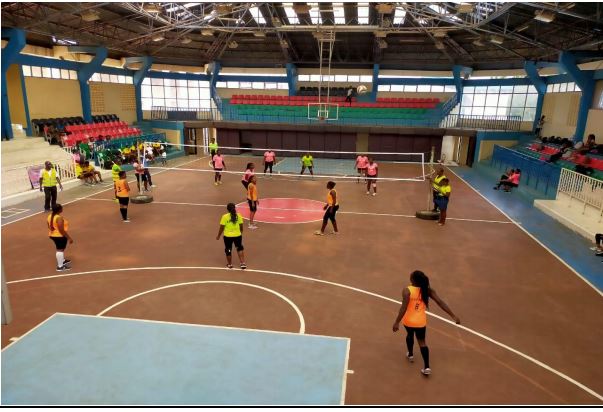 ---
THE BENEFITS FROM CATCHBALL.
Social gathering where we build peace among community since women players are the pioneer of social capital since we involve in community activity, national community projects through the creation of a supportive network and social engagement.
Social networking and economic strengthening. We have a platform where players collaborate and develop independent business the catchball communities projects.
Setting high standard role model in the society. Catchball players who participate in social and community activities inspire and influence environment since our main a gender is to protect our environment for a better world for future generations.
Promoting female faces in leadership where women feel they are directly involve in management, coaching and referees.
Promoting catchball professionals we are having a program where our players will play in local catchball leagues, international leagues and world cup competitions.
Catchball has come up with a league for people with special needs aiming to care for their health and integration into community in which the hostel operate and ready to cooperate with special Olympic to bring catchball competition around the world.
Creation of Catchball Green league for women and men at the age of 65+ in order to improve their quality of life through physical activity, as a healthy lifestyle as well as enjoyable leisure activity, which creates a social framework and integration in National and International tournaments and voluntary and social activities in the community.
We have a plan where each year we shall have more 200 women, men and junior youths graduate into the league professions , coaches, referees and professional coordinators.
In December 2021 Kenya Catchball is going to have the first catchball league called Catchball Kenya Diamond League where the champions of catchball teams will face each other from across the world.
Catchball players will be the ambassador of preventing violence against women where they shall promote dialogue and peace building among families in the community
Catchball is a good tool for the society by changing the culture of sports, change male hegemony in sports, preventing on the court and encouraging positive reinforcements, contributing to the community through national and local projects, finding places to
support and mediation gaps in.
Education for life skills women, men, and children who participate in catchball get values through catchball training and seminars for mentorship where they learn skills such as sportsmanship behavior, fair play, losing a game with respect, compliance with laws, team work discipline and respect.
Professional courses. Training catcball participants as professional staff for various league professions – coaches, referees, professional technical officials and more. As professionals the athletes will earn source of income and thus we create financial independence and also develop leadership abilities and strengthen values through catchball, which influence and upgrades their performance in other areas of their lives
---
---
CONCLUSION:
We encourage all people to join us and play catchball since cathcball contribute positively the development of the society catchball is the only sport that has come up for the women voice to be heard in order to facilitate women in decision making positions where they freely practice
regardless of their race, age, physical appearance, religion, social status, color, tribe and so more.

We must believe in women and men, girls and boys who are our catchball athletes as they expressed themselves in the field as we give them a chance to be the leaders catchball and community projects tomorrow Let Us all come and play Catchball. Catcball brings families, families build communities, and community create changes which leads to a better world
---